4.8 out of 5 (Based on 32 reviews)
SILICONE EGG POT 1+1 GRATIS
Ideal tool for preparing your favorite brunch!
Order now and you will receive the product between Tuesday 05.12 and Friday 08.12
DO YOU WAKE UP EVERY MORNING IN A HURRY, WITHOUT TIME TO MAKE BREAKFAST?
Using this edible silicone egg cooker, you can make homemade poached eggs in minutes! Easily prepare delicious, healthy and nutritious breakfast for you and your children.
Material suitable for food
The edible silicone egg kettle is made of high-quality silicone, does not contain bisphenol a, is non-toxic, safe for the human body and environmentally friendly
Suitable for microwave oven
The egg kettle can be placed in a microwave oven and retain the moisture and nutrients in the egg, so that the egg tastes fresh
Save time and energy
A perfect breakfast can be made in minutes, saving valuable time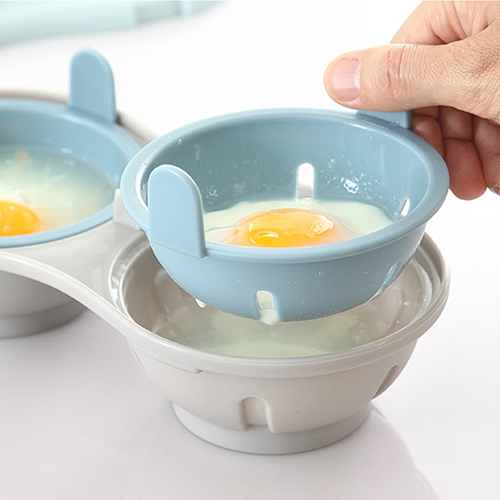 Unique design
The three-layer design of the drain silicone edible egg kettle makes it easy to extract the eggs. It has thickness, stability and splash protection. It is dishwasher safe and easy to clean
Poaching eggs is a healthier alternative to frying or boiling as it requires minimal added fats or oils.
Apart from poaching, you can use them for baking individual portions of custards or mini quiches.
They are also suitable for steaming small portions of vegetables or reheating leftovers.
Properties
Material: Plastic
Easy to clean
Package contains: 2x SILICONE EGG POT
Fast delivery
The delivery is usually made within 3-5 working days, depends on the order date.
100% satisfaction guarantee
If you are not satisfied with product, you can return it within 14 days.
EU merchant
We are present in 16 EU countries.
Frequently asked questions (FAQ)
Here you will find most of the questions related to product return policy, delivery, payment options and security of purchase on our website.

1. When can I expect the delivery?

The delivery is usually made within 3-5 working days, depends on the order date.

2. What if I am not at home at the time of delivery?

If you are not at the address at the time of delivery, the courier can leave the package at a collection point. Don't worry if you don't know where your package is.

3. Who delivers the packages?

The parcels are delivered by %s

4. What if I am not satisfied with the product?

If the product did not meet your expectations, we can refund the purchase price or exchange the product for another one.

5. How can I return the product?

All information about returning the product can be found on our website on the Return and exchange page.

6. I have a question that I couldn't find the answer to above.

If you have any further questions, we will be happy to answer your e-mail, which you can send to the e-mail address %s.